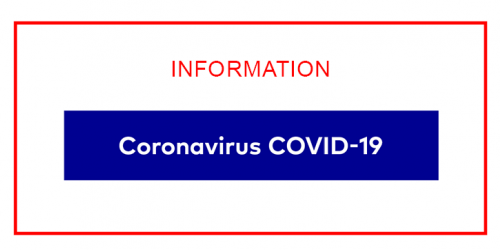 Dear customers,
Thank you for choosing the Domaine de Longemer for your holidays.
Because of the health crisis we have reviewed our way of doing things to guarantee a stay in the best conditions for our customers
Except in case of changes in health status, here is what is provided at the campsite:
Reception: Thank you for wearing the mask. For the registration, please opt to the arrival of only one person per household in the reception. Maximum 6 persons inside. There is an automatic terminal in the reception area for the late arrivals. Opening hours: in summer: 9:00 – 20:00. In low season: 9:00-12:00 / 14:00-18:00.
The rentals: Arrival from 4 p.m. and departure before 10 a.m. Sheets are not provided. And we guarantee maximum ventilation of the accommodation between each customer.
Shower blocks and toilets : Thank you for wearing the mask. Several cleanings per day. It is strongly recommended to respect the direction of traffic and the maximum number of people indicated.
Food: Snack-bar open. Thank you for wearing the mask. Think about respecting social distances. Hygiene measures are in place. The snack-bar offers the deposit of bread, on reservation the day before.
Wellness: (A fee is charged for this service)
Spa access only by reservation at the spa reception, from 9:00am to 4:00 pm. Session of 1h15 (14€).
Massages: only by reservation. Massages of 60 min. More information at the reception spa.
Several cleanings per day. Maximum 10 persons in the same time.

Swimming pool: Open. The number of people is limited to 45 or 75 (if the pool terrace is open).

hours: 10:30 to 12:30 and 14:00 to 18:00. One way traffic. Several cleanings per day.
Groups: Common space and kitchen are open, maximum 6 persons inside. A freezer is available for your ice packs.
Activities: from 12/07 to 29/08: a schedule of events will be displayed
Kayaks loan: by reservation and by sessions. First free session at 10:00 a.m . ; second (supervised in summer) session at 2.30 p.m. and third free session at 4.30 p.m. Disinfection is also planned between each session.
Finally, throughout the campsite, we have taken steps to allow barrier gestures to be respected. Disinfectant is available, as well as hydroalcoholic gel for places without water points. We regularly disinfect the equipment and have set up traffic directions.
We are delighted to welcome you soon to our campsite in the heart of an exceptional nature, for a peaceful stay. See you soon!
Team Domaine de Longemer